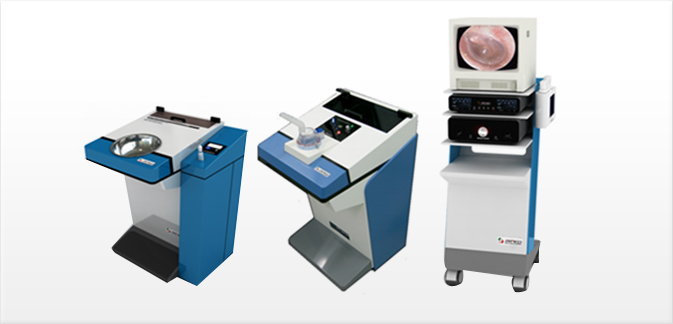 JRMED ENT stand type products are very useful for various assistance of ENT patient's treatment in clinic effectively.

• VI-2000, ENT Irrigation is rinsing equipment of nasal cavity simply and effectively.
• PRT-Vent, ultra sonic steam nebulizer, is ENT ventilation equipment of liquid medicine very effectively.
• PRT-Cart is useful ENT moving tool for customized construction of simple examination and treatment system with various equipments.


VI-2000, Irrigator

PRT-Vent

PRT-Cart

Main Input

AC110/220V, 50/60㎐

AC110/220V, 50/60㎐

AC110/220V, 50/60㎐

Power

180W

180W

Features

Particle Size 0.5~5.5㎛

Spray Capacity
999.6 kg/m

Dimension (L x D x H )mm

450 × 550 × 780

450 × 550 × 780

442 x 515 x 997

Weight

Tip 5ea

Tip 5ea

Accessory

Cup 2ea
" Specification should be revised or updated without prior notice. Please check it with factory, too."