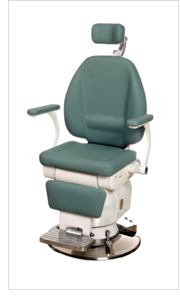 JRMED Trade Co., Ltd have been a Korean Prospective & Professional ENT Workstation unit/chair and ENT Nebulizer manufacturer since 1997 and we got already ISO 9001, ISO 13485 and CE mark.

We have supplied more than 8000 pcs of ENT medical patient chair to Korean and foreign customers since 1997 and only JRMED can produce the chair having full automatic 360o rotating function in Korea. It is another feature of full direct self-manufacturing of JRMED for most important components. So we supply our products to main Korean exporting medical companies as OEM and many oversea users already experienced our technology. Specially we already gain patent relative with reduction 40% weight of the chair and it is very useful for competitive sales power. JRMED medical chair has superior features of solidity and ergonomic design with light weight and best quality and best market share in Korea for last 15 years. It will be upgraded for all medical application including dental or veterinary medical field. Specially we pride of patent with weight reduced to about 50% and oil leakage reliability increased more 3 times based own engineering technology.

In case of JRMED's ENT Workstation unit, it is very worldwide unique and revolutionary system for patients, doctors and nurses with utmost automatic visual and movable unit function according to left and right treatment of symmetry human body. It gained international patent to be achieved by best medical effectiveness during short ENT treatment time between patient and doctor. It must be based real doctor's examination of ENT, typically for ear examination or treatment with severe difficulty. JRMED's medical system to be acquired World patent as rotating function for utmost medical efficiency with transferring working floor space to the dedicated zone for both doctors and patients. It make time of clinic treatment to be reduced to less than 60% and medical examination accuracy to be improve to about more than 150%.It must be expend to various medical application. Of course we may supply every level of ENT Unit and upgrade and develop it according to customizing needs or OEM.