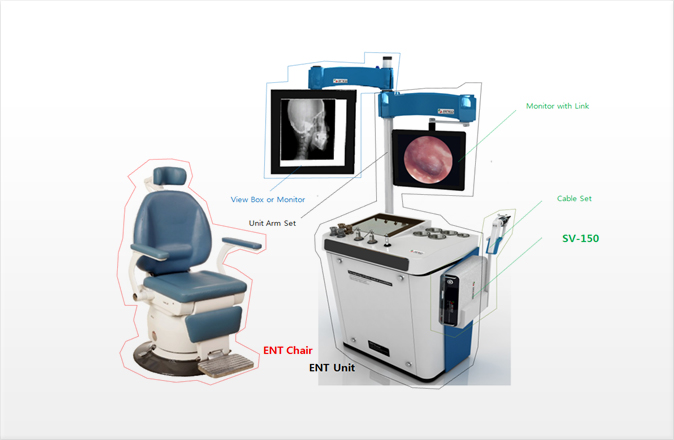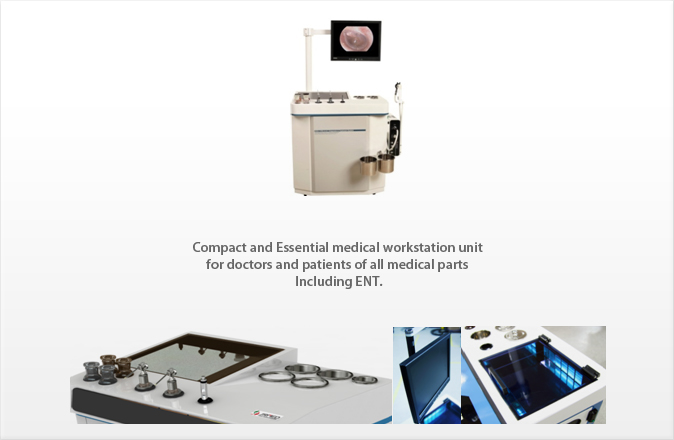 PRT3-High Compact ENT Workstation Unit
PRT 5-F

PRT-Optima-F

PRT-Unique-F

PRT3-Optima-F

PRT3-F

Main Unit

PRT5

PRT-Optima

PRT-Unique

PRT3-Optima

PRT3

Spray

4

4

3

3

2

Suction

2

2

1

1

1

UV ENT Sterilizer

O

O

O

Can 50mm

6

6

4

Can 80mm

9

9

4

6

2

Can 108mm

2

2

2

2

2

Suction Bottle (Main)

2500/
Max.3000cc


2500/
Max.3000cc


2500/
Max.3000cc


2500/
Max.3000cc


2500/
Max.3000cc


Suction Bottle (Sub.)


800/
Max.1000cc


800/
Max.1000cc


800/
Max.1000cc


800/
Max.1000cc


800/
Max.1000cc


Drawer Instrument Tray


1

1

Anti-fog Device

O

Endoscope Shelf


O


O


O


Medicine bottle

4+4

4+4

4+4

2+2

2+2

PRT Desk

PRT Air Tank

JRC-Joystick

O

Control Panel


O

ENT Microscope


O





ML-150

Microscope Camera

Unit Arm Set or Moving Stand


Supervision, 2Ch.


Premium Endoscope Camera


O

Endoscope Camera


Monitor with link


O

Unit Arm Set

O

O

Supervision, 1Ch.


O

Endoscope Camera


O

Monitor with bracket or link


O

ENT Chair


JRC-5121


O

O

O

JRC-3120


O

O

O
To modify, to add or to skip option including irrigator, please check it with factory.
" Specification should be revised or updated without prior notice. Please check it with factory, too."

JPRT 3 is perfectly compact ENT Unit with basic composition.

Generally useable medical workstation unit for pediatrics, home and internal medicine, etc.


UV ENT Sterilizeris very useful selectable option for this unit.

Specification of Workstation Unit
• Ergonomics and sturdy designed case with chemical tolerated powder coating.
• Compressor and oilless pump capability having up to 60W 1way Head and 10L/min at 2.5kgf/cm2.
• Injection medicine spray volume with air pressure is more than 5ml/min normal at 1.5kgf/cm2 and Max. 2kgf/cm2.
• Air filter with degree 5㎛
• Vacuum suction pump capability is Max. 740mmHg for main and Max. 650mmHg for subsidiary. Suction volume is more than 200ml for 10 sec with 100L/m at 680mmHg and Suction power is more than 500mmHg for 10 sec.
• Optional light. LED light is another optional specification.(Please check it with factory)LED light is another optional specification.
• Optional camera pixel is more than 768 x 494 and capturing display with 1/2/4 pictures.
• Medical monitor is fixed basically and additional monitor or X-ray view box is optional.
• 2 spray of straight or curved. Optionally it is possible of other composition of sprays.
• Optional foot switches for display capture and ENT chair moving control.
• Fuse set for main power and compressor power and Power Supply door for A/S.
• Suction bottle checking window and door.
• Optional ultraviolet Sterilize is 253.7nm±5% and Anti-fog drier is 1~1.5kW with auto off function. (Please check it with factory if you need smooth or silent drier.)
• Multipurpose can with various sizes, Max.15 more and big size 106mm cesspit.
• Optional ENT endoscope hanger. (Please check it with factory)
• Post brackrt and optional post pole and fixture.
• A/S cover for main PCB easy checking.
• Power consent for external display, microscope and aux system.
• Main power is AC 220V/60Hz with ground connection. Other input main power possible. (Please check it with factory.)
• Protection of over-voltage, over-current and over-temperature.
• Sound damper for deflection of air tank and suction / spray motors.
• To supply other customized options including irrigation. (Please check it with factory.)
• Power Consumption is 558Watt.
• Size is 710(L) x 550(W) x 1550.(H2 is for medical light installation ,H1 without light set is 902mm)mm
• Weight is 83kg.

Specification of SV150
| | |
| --- | --- |
| | • JRMED is a professional producer of concept medical apparatuses for ENT, established with patent by complementing weak points of existing products and developing creative products for doctors' convenient and elegant diagnosis & treatment. SUPER VISION is a safe product that passed efficiency, safety, EMI tests and obtained permission of KFDA. This apparatus is registered as a product of a patent on a new device. |
Power Source

AC 110, 220V/60Hz

Power Consumption

176W ± 10%

Dimension

280(W) x 320(D) x 89(H)mm

Weight

6Kg

Halogen Lamp
Power source
DC 15V
Power Consumption
150W ± 10%
Brightness
40,000 Lux
Cooling system
Cooling by Air Fan
Adjust of Brightness
Volume up or down
Expected life
50 hours

Others


Endoscope

Ventilation
Anti-Fog
UV ENT Sterilizer
Big size cesspits
Endoscope gun
Head lamp (Option)
Penlight